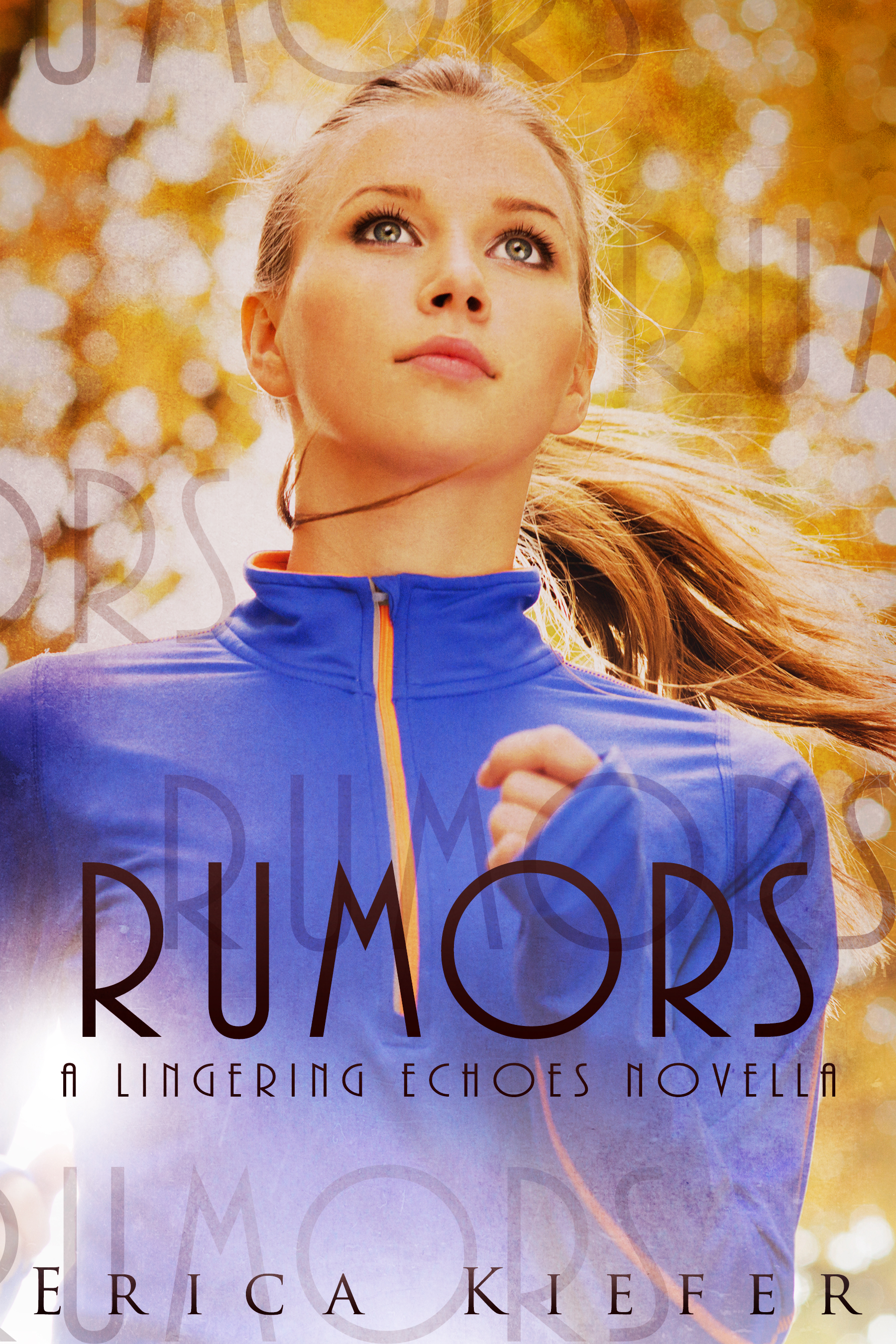 What happens when rumors, meant to die out, become a kind of truth?
Allie is in her senior year, star athlete of the basketball team and all around popular girl-but everything changed ever since the tragic accident that killed her cousin four months prior. And now she has changed and her friends notice it. The students and faculty notice it as well and it seems they want to know what happened to the once happy girl and what really happened a few months back? The whispers, the looks, they all get to Allie until she confides a little bit in her one of her teachers.
And tragedy strikes again.
And whatever Allie does or says, is under scrutiny.
Rumors is a novella that asks the poignant question: Do we change when we experience grief? Is this change something we have control over and is it okay?
I enjoyed how Erica Kiefer writes so clearly and has control over her sentences and scenes. When there is a flashback, we are already prepared for the worst and although this is a short novella it is an excellent tie in to the full novel "Lingering Echoes".
*Beware, this one is a tear jerker and best of all…
You can get it free on Bn.com or Amazon, right now!